Blade Runner

July 2018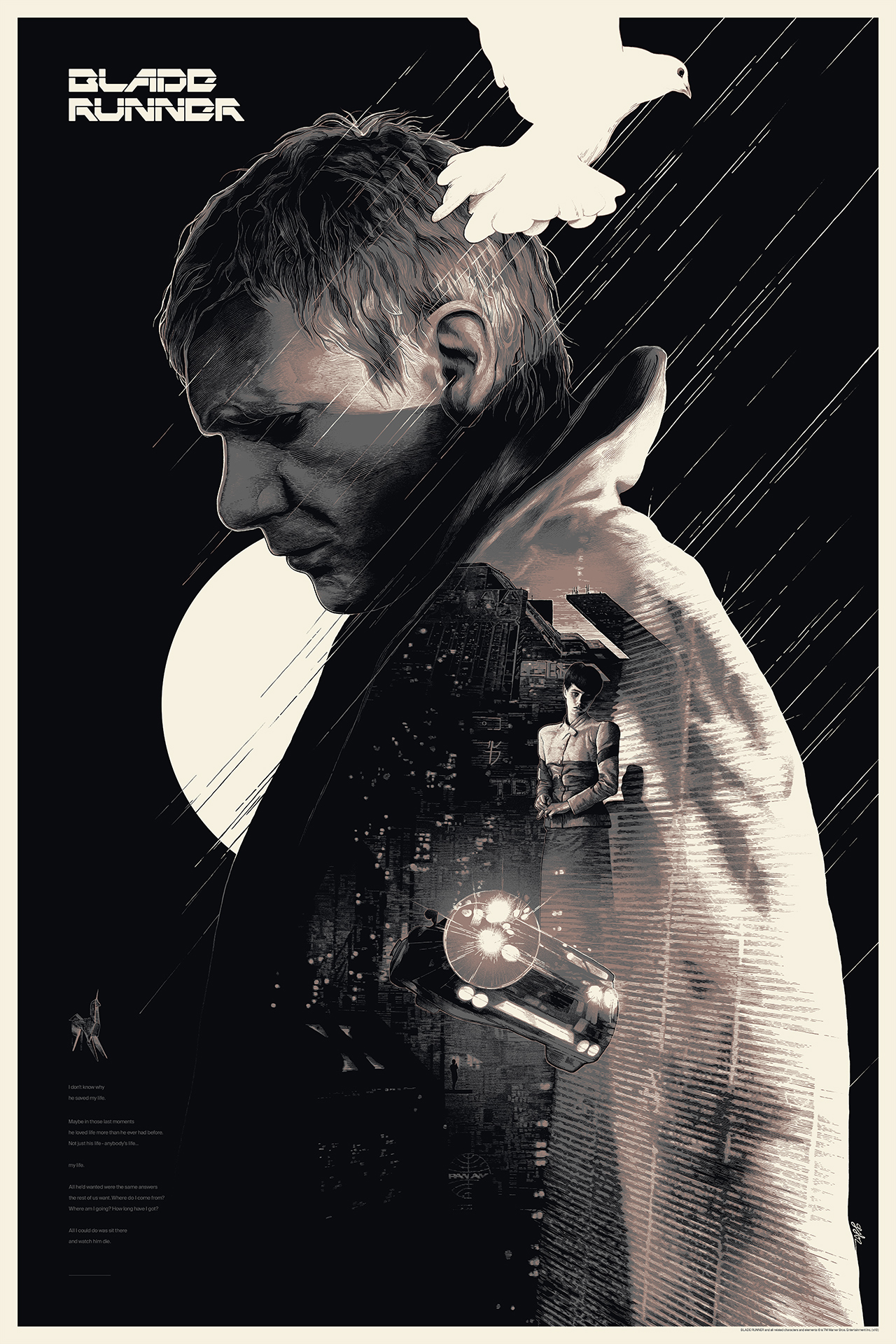 Officially licensed screen print inspired by Ridley Scott's 1982 neo-noir science fiction classic 'Blade Runner'. 3 colors Regular and two Variants made for Bottleneck Gallery in partnership with Warner Bros. Entertainment Inc. Created with Apple Pencil and Adobe Photoshop. Printed by VGKids.

Limitowana edycja sitodruków zainspirowana klasykiem gatunku 'Łowcą Androidów' w reżyserii Ridley'a Scott'a. 3 kolorowa wersja Regular oraz dwie wersje Variant stworzone dla Bottleneck Gallery we współpracy z Warner Bros. Entertainment Inc. Stworzone Apple Pencil'em w programie Adobe Photoshop. Wydrukowana przez VGKids.

Scroll down to see more of my work.
© 2018 Grzegorz Domaradzki. All Rights Reserved.