Die Hard

March 2018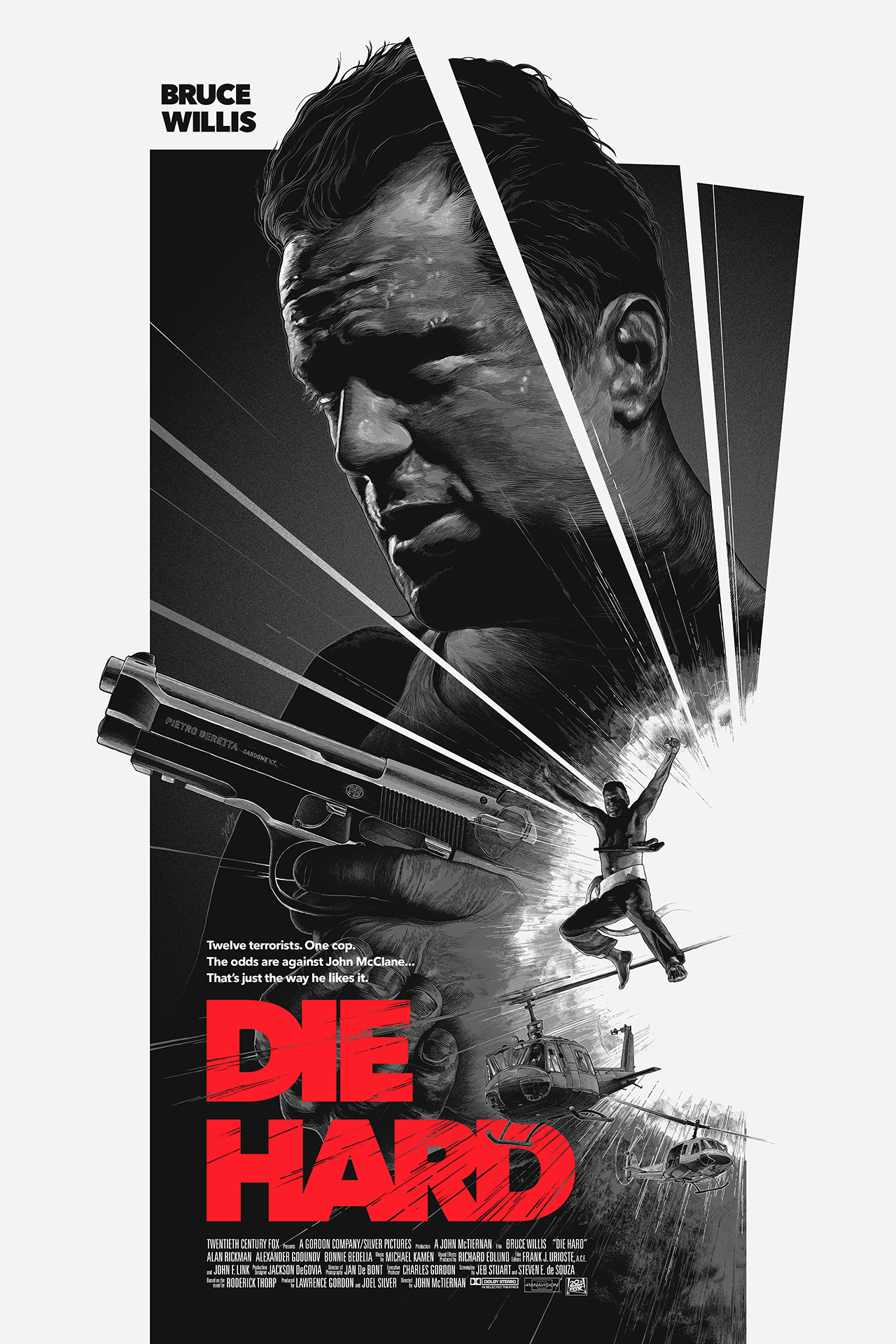 Personal screen print inspired by John McTiernan's 1988 classic 'Die Hard'. 5 color Regular and 2 Variants with Spot UV Varnish created with Apple Pencil and Adobe Photoshop.

Sitodruk, zainspirowany filmem John'a McTiernan'a z 1988 roku pod tytułem 'Die Hard'. 5 kolorowa wersja Regular oraz dwie wersje Variant z punktowym lakierem UV stworzone Apple Pencil'em w programie Adobe Photoshop.

Scroll down to see more of my work.
© 2018 Grzegorz Domaradzki. All Rights Reserved.