Drive
December 2022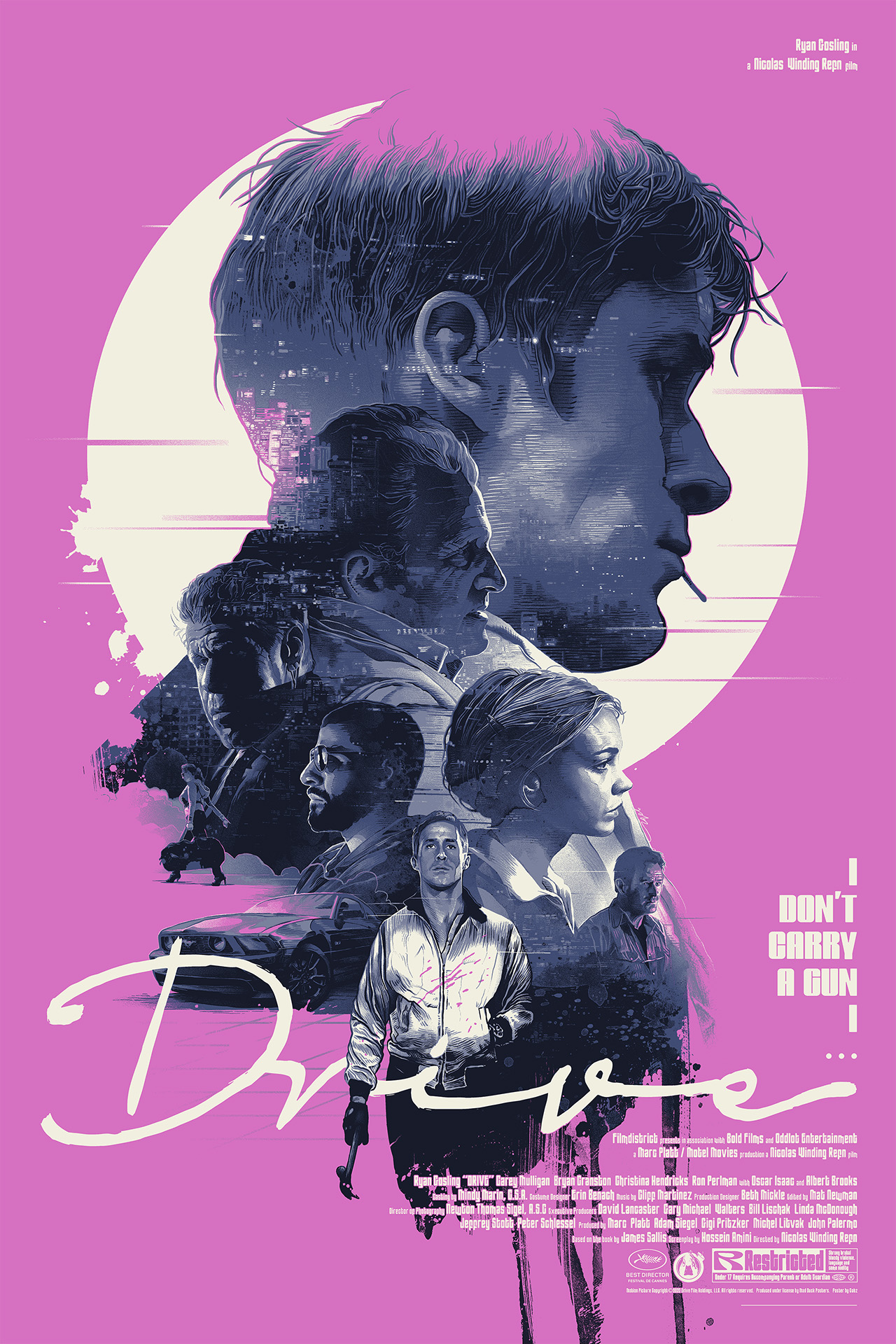 Size: 24 x 36"
Client: Mad duck Posters
Art Direction: Gabz
AP copies available
here
.
Screen printed poster inspired by Nicolas Winding Refn's action drama "Drive". 4 color Regular and Samurai Variant and 3 color Sunset Variant on Gold Foil paper printed by VGKids. Created with an Apple Pencil in Procreate, later polished and remastered in Adobe Photoshop.

Limitowana edycja sitodruków zainspirowana dramatem Nicolas'a Winding Refn'a pt."Drive". 4 kolorowa wersja Regular i Samurai Variant oraz 3 kolorowy Sunset Variant wydrukowany na złotej folii przez VGKids. Praca stworzona Apple Pencil'em w programach Procreate oraz Adobe Photoshop.

Scroll down to see more of my work.
© 2018 Grzegorz Domaradzki. All Rights Reserved.