Prometheus

December 2016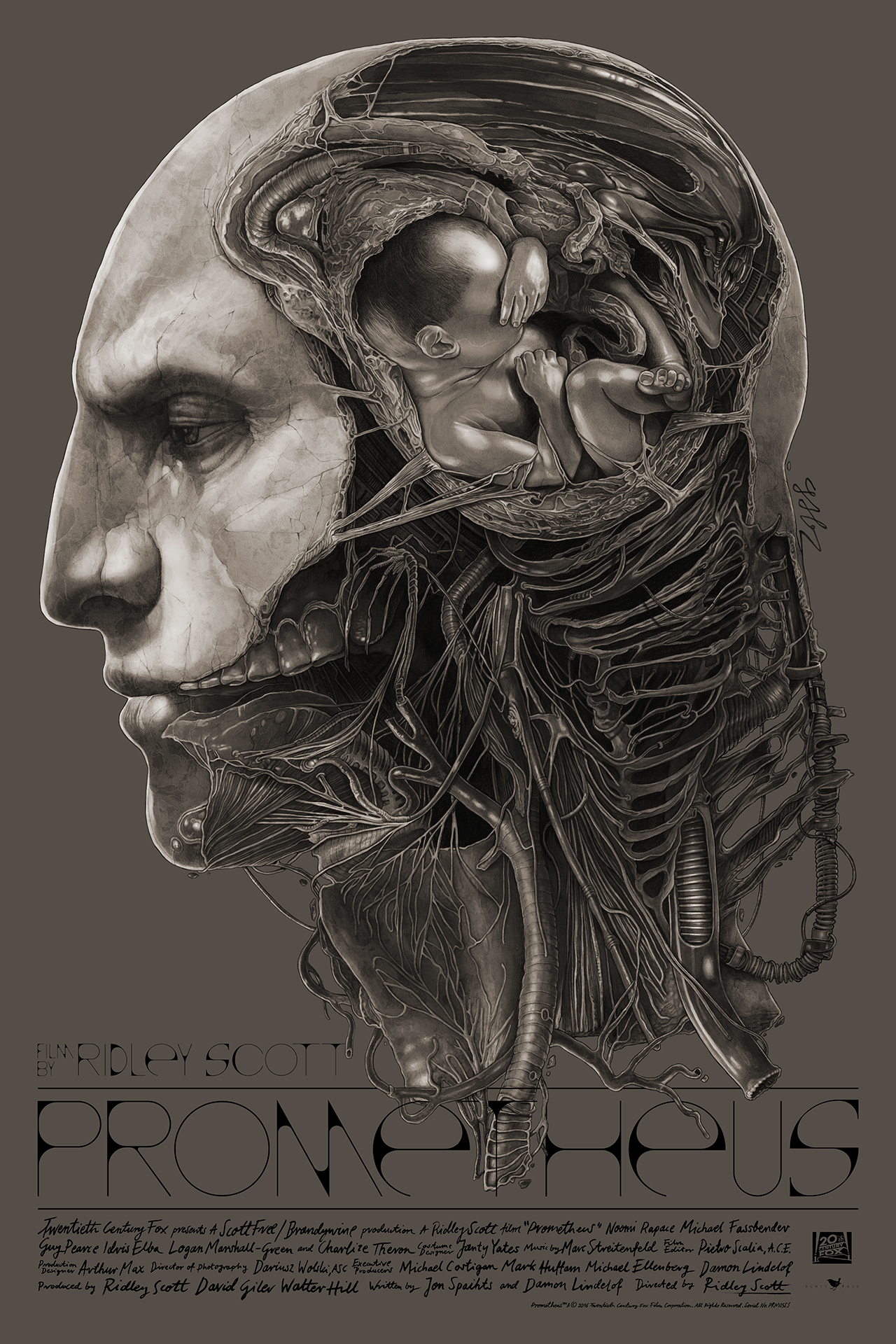 Size: 24 x 36"
Client: Grey Matter Art
Art Direction: Gabz
Buy prints
here
.
'Architect' a.k.a 'Creator of Men' screen print inspired by Ridley Scott's 'Prometheus'. 7 colors Regular and 8 colors Variant version made for Grey Matter Art in partnership with Acme Archives Limited and Dark Ink Art under license from Twentieth Century Fox. Pencil based artwork remastered in Adobe Photoshop. Printed by Lady Lazarus.

'Architect' lub 'Creator of Men' sitodruk zainspirowany filmem Ridley'a Scotta 'Prometeusz'. 7 kolorowa wersja Regular oraz 8-kolorowy Variant stworzone dla Grey Matter Art we współpracy z Acme Archives Limited oraz Dark Ink Art na licencji od Twentieth Century Fox. Praca powstała na bazie rysunków ołówkiem przetworzonych w programie Adobe Photoshop. Wydrukowana przez Lady Lazarus.

Scroll down to see more of my work.
© 2018 Grzegorz Domaradzki. All Rights Reserved.