Raging Bull
December 2022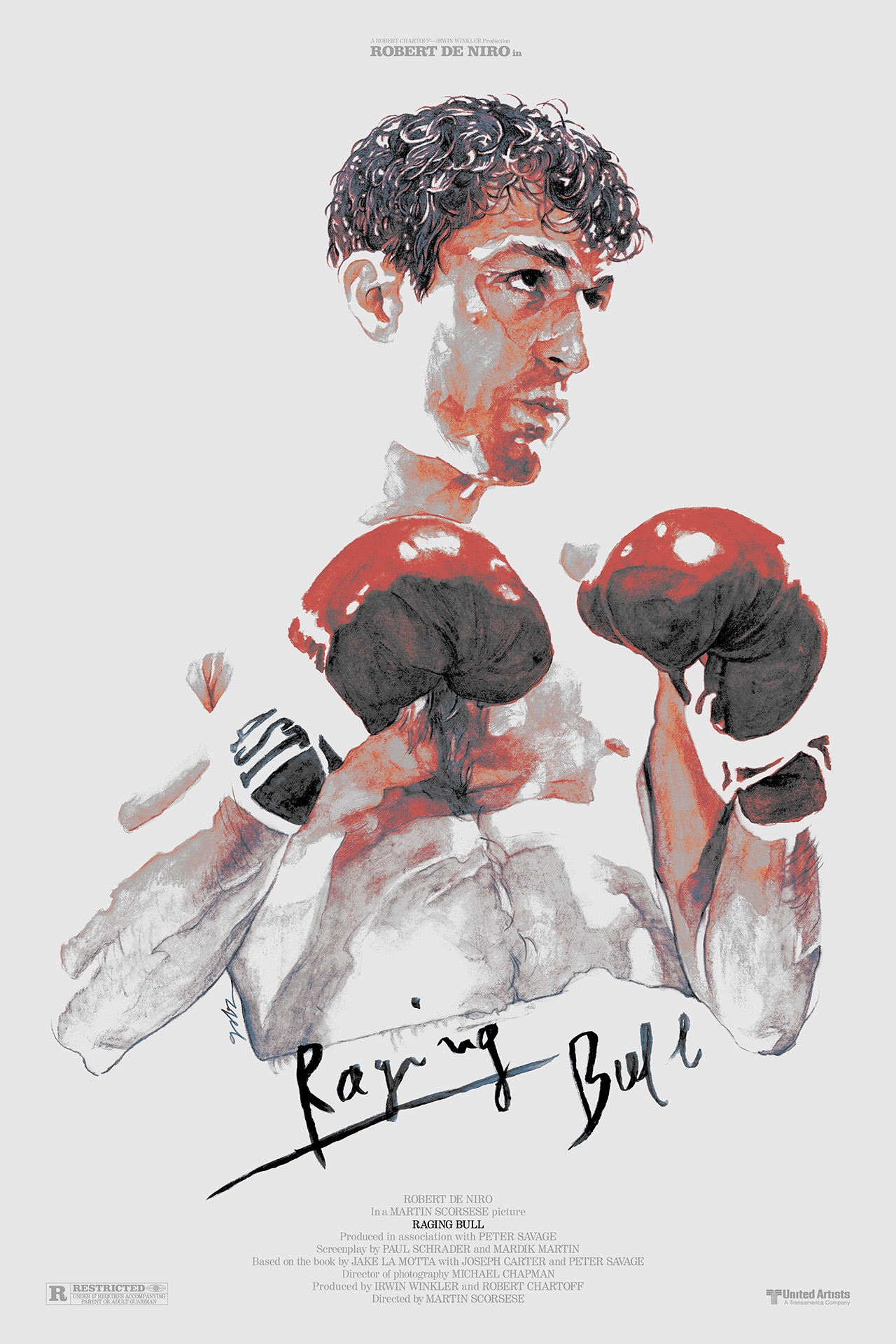 Size: 24 x 36"
Client: Bottleneck Gallery
Art Direction: Gabz
APs coming soon
here
.
Screen printed poster inspired by Martin Scorsese's "Raging Bull". 10 color Regular and Variant versions made for Bottleneck Gallery and printed by VGKids. with color separations by Tomasz Lassota. This poster is based on an A3 original drawing made for my solo show back in 2019 with watercolor pencils and watercolors on Canson paper. Later scanned and remastered in Adobe Photoshop.

Limitowana edycja sitodruków zainspirowana filmem Martina Scorsese pt. "Wściekły Byk". 10 kolorowa wersja Regular oaz Variant stworzone dla Bottleneck Gallery i wydrukowane przez VGKids z Separacją kolorów Tomasz Lassoty. Plakat powstał w oparciu o rysunek oryginalny A3 pochodzący z mojej nowojorskiej wystawy z 2019 roku.

Scroll down to see more of my work.
© 2018 Grzegorz Domaradzki. All Rights Reserved.