Robocop

January 2016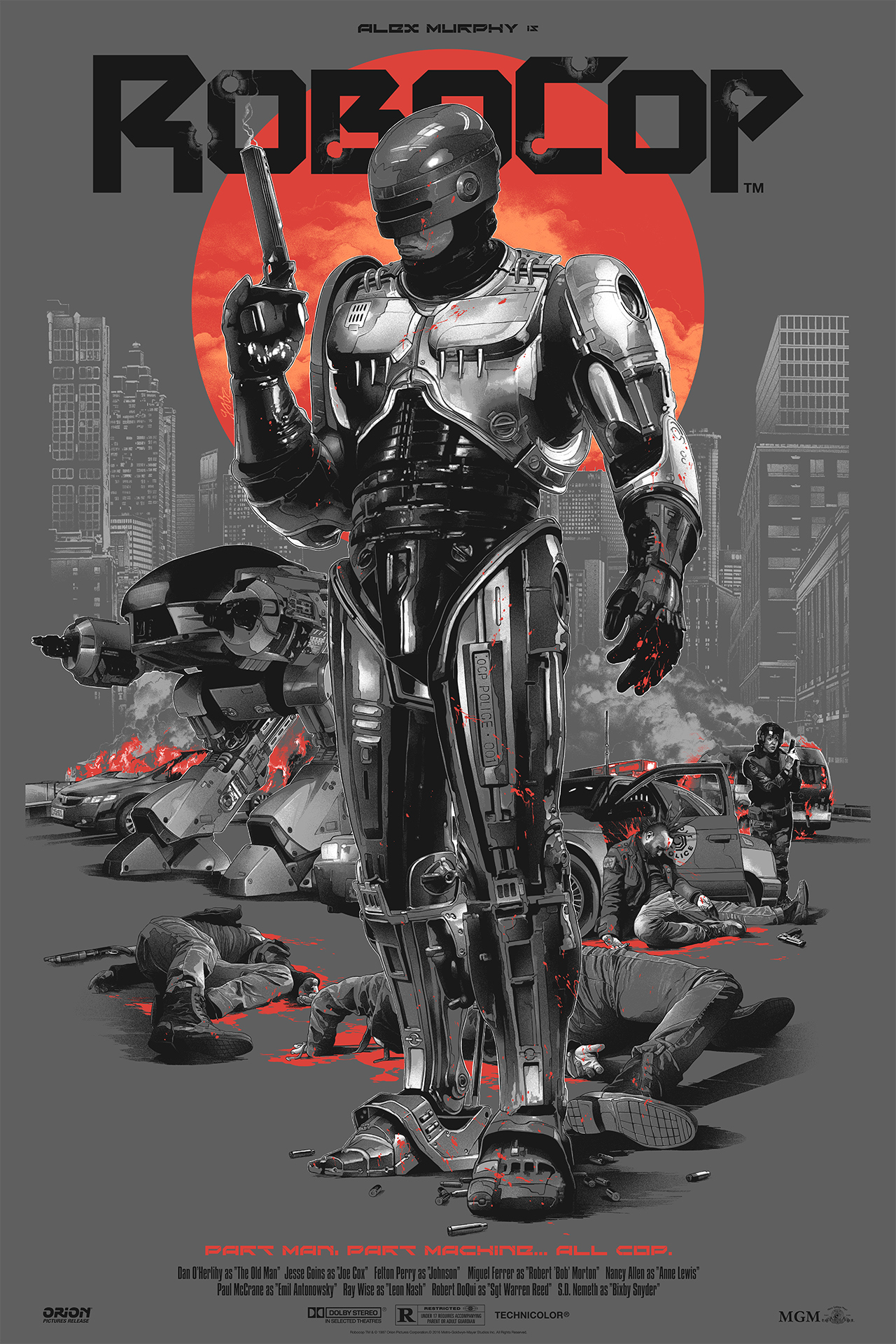 Size: 24 x 36"
Client: Grey Matter Art
Art Direction: Gabz

Sold out.
Limited edition screen print inspired by Paul Verhoeven's 'Robocop'. 6 colors Regular and 5 colors Variant versions made for Grey Matter Art under license from MGM. Created in Adobe Photoshop. Printed by D&L Screen Printing.

Limitowana edycja sitodruków zainspirowana filmem Paul Verhoevena 'Robocop'. 6 kolorowa wersja Regular oraz 5 kolorowy Variant stworzone dla Grey Matter Art na licencji od MGM. Praca powstała w programie Adobe Photoshop. Wydrukowana przez D&L Screen Printing.
Scroll down to see more of my work.
© 2018 Grzegorz Domaradzki. All Rights Reserved.