The Force Awakens

February 2017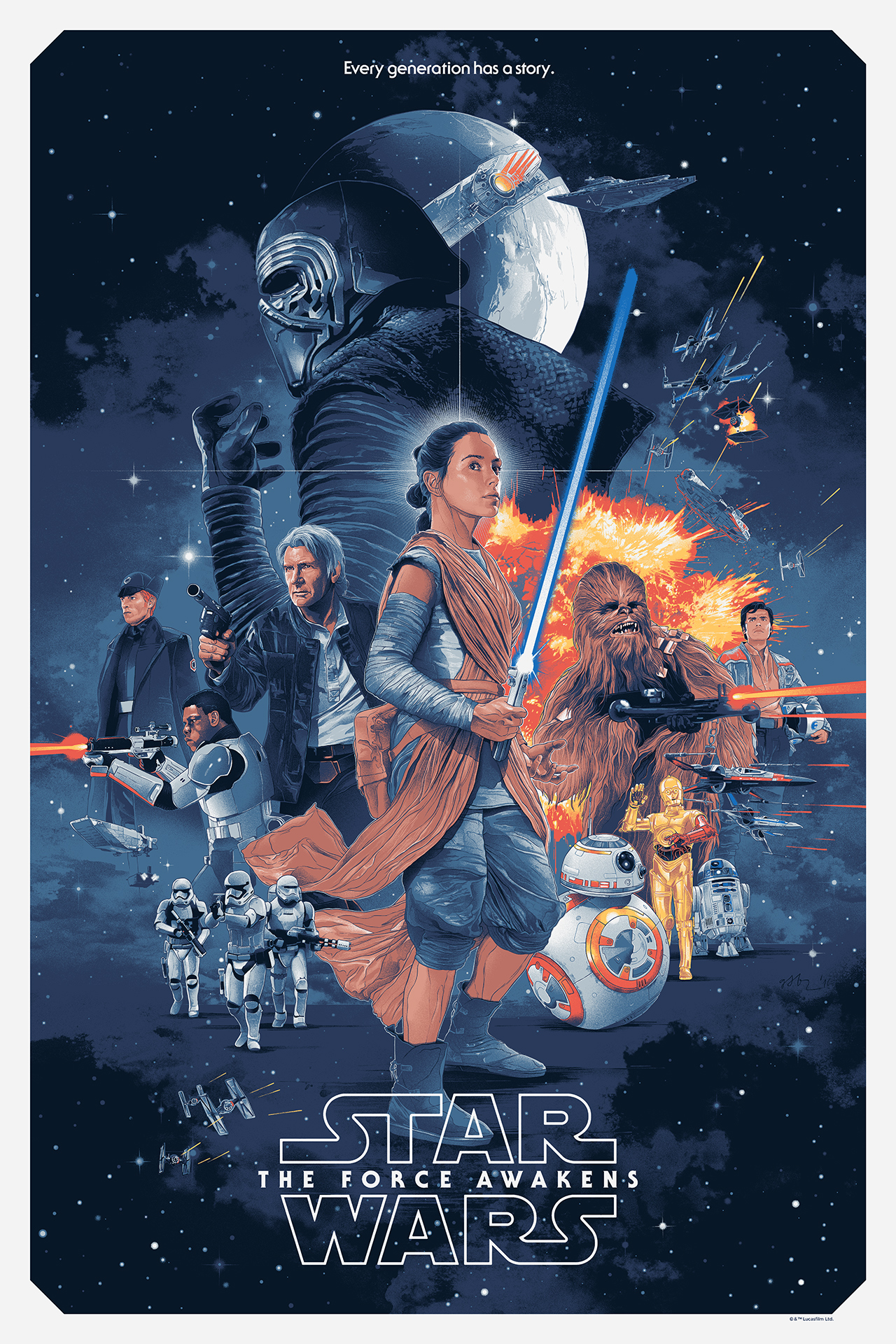 Size: 24 x 36"
Client: Bottleneck Gallery
Art Direction: Gabz
Buy prints
here
.
Limited edition screen print inspired by 'Star Wars: The Force Awakens', directed by J.J.Abrams. 9 colors Regular and Variant versions made for Bottleneck Art Gallery in partnership with Acme Archives Limited and Dark Ink Art under license from LucasFilm Ltd. Created in Adobe Photoshop.

Limitowany sitodruk zainspirowany filmem 'Gwiezdne Wojny: Przebudzenie Mocy' w reżyserii J.J. Abrams'a. 9 kolorowa wersja Regular oraz Variant stworzona dla Bottleneck Gallery we współpracy z Acme Archives Limited oraz Dark Ink Art na licencji od LucasFilm Ltd. Praca powstała w programie Adobe Photoshop.
Scroll down to see more of my work.
© 2018 Grzegorz Domaradzki. All Rights Reserved.